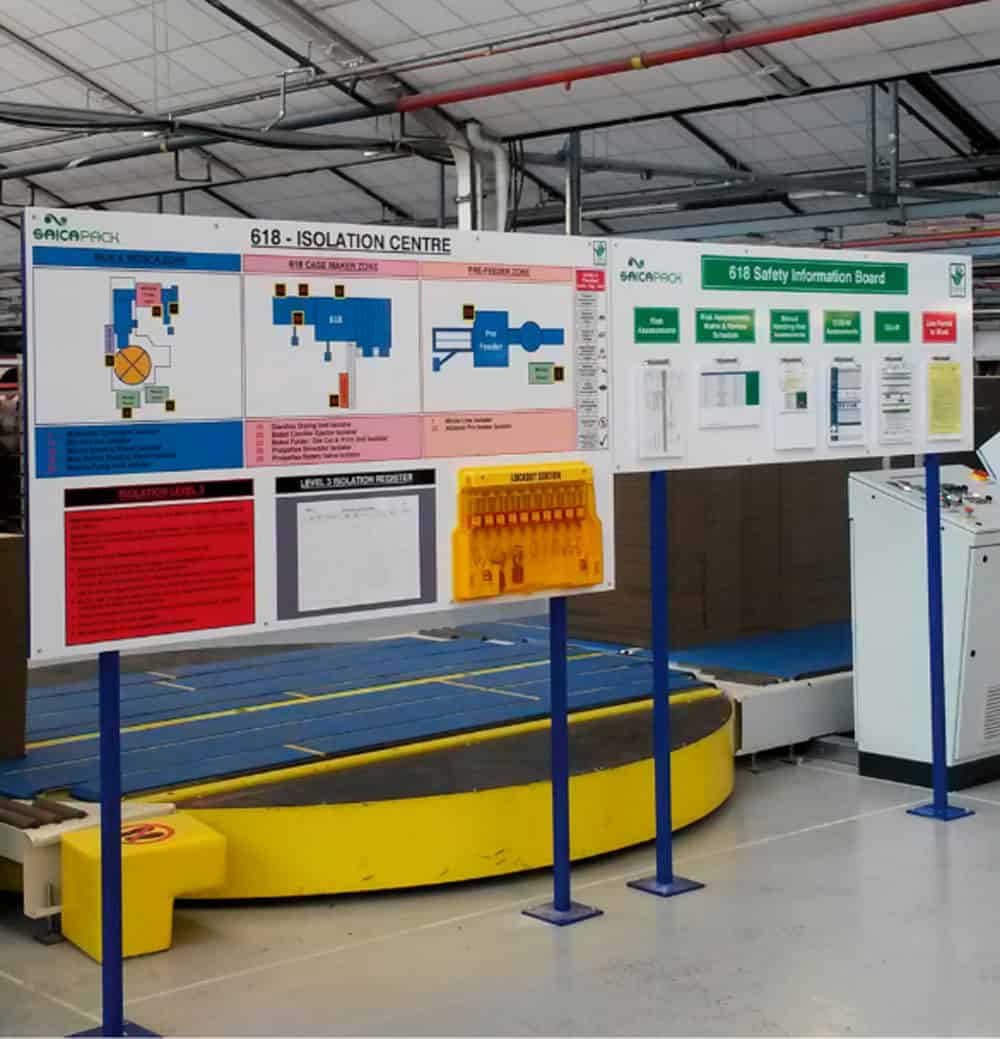 With three decades of experience, ISP SIGNS are a specialist provider of Health and Safety signage, including; statutory signage, general signage and custom signage. This means that we can supply, manufacture and install all of your signage needs. We offer advice and a free site survey, allowing your company to keep up to date with all of your Health and Safety signage requirements in the workplace.
Our range of workplace safety signage includes:
5S signage solutions
Fire safety signs
Fire equipment signs
Fire extinguisher signs
First aid signs
Hazard signs
Warning and caution signs
Hazchem signs
Smoking signs
ISP SIGNS bespoke signage can be made in a variety of materials, all of which comply with Health and Safety legislation.
ISP SIGNS is a division of Industrial Safety Products Limited which are a supplier of Health and Safety products and signage into industry. We provide our customers with everything they need to prevent, control and deal with Health and Safety hazards in the workplace. We also specialise in industrial floor coatings.
Please visit us at https://www.ispltd.co.uk/ for further information or call us on 0161 483 9381 to discuss how we could best support your Health and Safety workplace requirements.